WHO WE ARE
is a member of the Zambia National Council for the Catholic Laity and the International Committee of Nurses and Medical Social Assistants (CICIAMS).
Physical Address:
Leadership Contact details:
President: Caroline Zulu
Contact Number: 0977691684
Email: caroline.zulu48215@gmail.com
Vice President: Regina Yeta
Contact Number: 0973284970
Secretary: Regina Chanda
Contact Number: 0966926678
Treasurer: Beatrice Mulenga
Contact Number: 0979422070
MOTTO: To Pray, Share and Care with a Smile.
VALUES:
Discipline
Commitment
Confidentiality
Humility
Integrity
MISSION: To transform catholic nurses' spiritually according to catholic doctrine, in promoting the holistic wellbeing of society through unity and working as instruments of healing.
VISION: To bring inspiration to a client with hope in Christ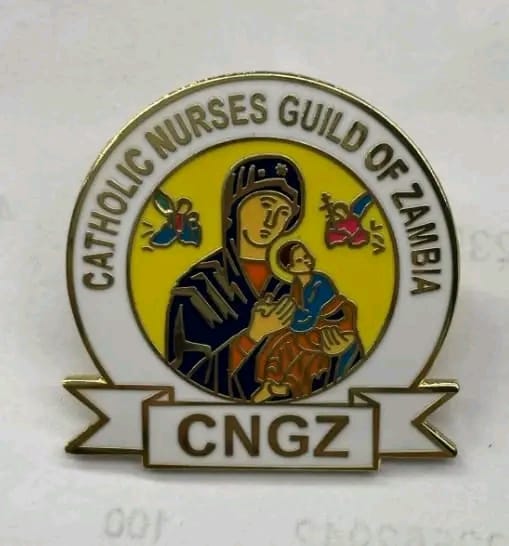 OBJECTIVES
To promote a spiritual fellowship among Catholic Nurses.
To provide holistic health care in line with the teachings of the Catholic Church for the love of Christ whom they see in the patient.
Not to go on strike
To induct new members of the CNGZ.
To behave in moderation both in public and in private life.
To uphold sanctity of life by promoting and protecting the sacredness of human life.